Group Sales
At Scrubs Direct we have trained professionals to help all groups no matter what size. We want to help even the smallest facility with it's scrub needs.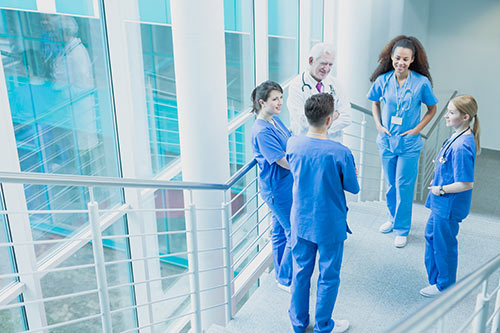 We offer every group friendly service, catalogs, convenient ways to order in-store, here on our site or by phone.
Let us be your uniform supplier! We're confident that you'll be pleased with our service. Just contact us either by email at orders@scrubsdirect.net or by phone at 505-830-2499.
Not in the Albuquerque area? NO PROBLEM – we can be reached toll free at 877-521-2177.
With our product knowledge and close supplier relationships, we can make sure you find affordable scrubs that will last, and be available in the future for new additions.
We're always working to make your group ordering experience better with a plan that's custom-made for your facility.